Welcome to Next Plumbing, your trusted plumbing solution in Naples, FL. When it comes to sewer line unclogging, we know the importance of doing it right. That's why residents and businesses in Naples trust our expertise.
Need Your Sewer Lines Unclogged? Call our HydroJetting Pros!
When you're faced with a clogged sewer line, you need prompt and effective service. At Next Plumbing, our experienced team is equipped with the latest hydrojetting technology to ensure that your sewer lines are cleared and free of blockages.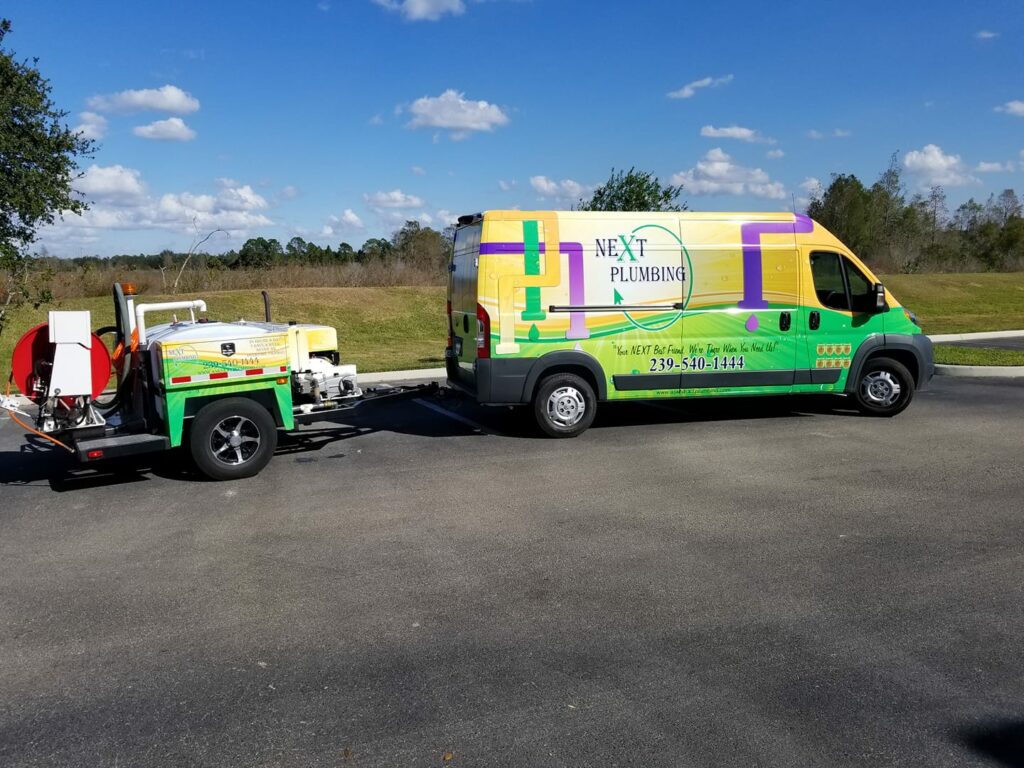 Get Your Sewer Lines Cleared and Unclogged the RIGHT WAY! Call our Hydro Jetting Experts Today!
Why Choose Next Plumbing?
Top-Quality Service: Our team is trained to provide top-tier service every time. We pride ourselves on our attention to detail and commitment to excellence.
Fair and Upfront Pricing: No hidden costs. No surprises. We believe in transparent pricing, ensuring you know what you're paying for.
Longest Warranties: We stand by our work. That's why we offer the longest warranties in the business. Peace of mind guaranteed.
Are you ready to experience the Next Plumbing difference? Contact us today and let our hydrojetting experts take care of your sewer line needs!