Faucet Repairs and Installation
Repair & Installation of Faucets for Your Home or Business
At Next Plumbing, we are proud to offer quality repair and installation on a wide variety of faucets. Whether you're experiencing low water pressure in your shower, a pesky dripping kitchen faucet, or even would like to add a new steam room, we have the knowledge, experience and specialty tools required to get the job done right the first time. We work with you to determine what you need and expertly repair, install, or replace faucets throughout your home or business.
Let Next Plumbing Fix Your Faucet, We Can Handle It All!
Dripping faucet
Low water pressure
Leaking faucet
New Installation
Replacement
Outdoor showers
Rain shower heads
Slide Bars
Body Sprays
Steam rooms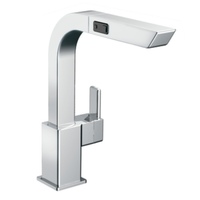 What Type of Faucet Will Work for Me?
Faucets are not one-type-fits-all. There are many factors that need to be taken into consideration, including where the faucet is being placed, how much flow of water you are looking to receive from the fixture, and how you want the faucet to look.
Next Plumbing's professionals will fully educate you to help determine what type of faucet may work best for your needs. We offer a wide range of residential and commercial faucets for your bathroom, kitchen, or laundry area for you to choose from.
Our experienced plumbers arrive well equipped with 12 faucet options for you to choose from. If you're looking for a special finish that we may not have on the truck, don't worry! We can get it! We are well versed in not only the leading manufacturers in the US, but also most foreign and European brands as well. Whether you are looking to install or repair a single faucet in your home, or if you are looking for a complete remodel of your kitchen or bathroom, trust Next Plumbing. Our qualified technicians are looking forward to helping you!
We carry American made products on our trucks. We find them to be the most durable and resilient against our harsh Florida water. Often, customers use products from overseas. While the products are great, there is often a long wait time if repair parts are being shipped from the manufacturer. This is a large part of why we use American made products. If it is a faucet that we installed or stock on our trucks, we have replacement parts on hand and are able to make repairs the same day. We also have access to numerous supply houses in the area and can typically locate parts quickly.
There are many faucet options that are offered at big box stores. While they are not terrible products, they are nowhere near the quality of product you would receive from a plumbing supply house. Whole both product appear identical from the outside, it is what is inside that counts. Big box store products are manufactured with plastic internal components which break down quickly from normal usage. Contractor grade faucets typically have brass or copper for their internal components. You can feel the difference.